The International Conference on "Access to Constitutional Justice: new Challenges to the a posteriori Constitutional Review" was held in the Moroccan city of Marrakech on September 27-28, 2018.The conference was organized by the Constitutional Court of Morocco and attended by about 200 judges of constitutional courts and prominent constitutional scholars from all over the world, including Professor Mo Jihong, Deputy Director of CASS Law Institute and vice president of International Association of Constitutional Law.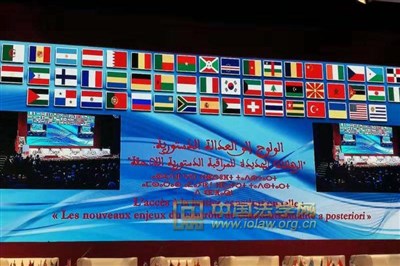 The conference was divided into six sessions, in which the participants gave speeches and carried out discussions on a wide range of issues around the following topics: reference standards and bases of constitutional review, supporting system and digitalization of procedure, procedural paths for better access to constitutional justice, domestic and international demands for judicial efficiency, effects and legal stability of court decisions, and the contribution of electoral litigation to the protection of political rights.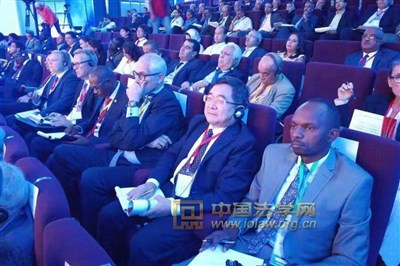 At the third session, Professor Mo Jihong gave a keynote speech entitled "40 years of Constitutional Review in China", in which he introduced the historical evolution and the lasted developments of constitutional review system in China since the reform and opening up to the outside world. He pointed out that, in the past 40 years, the development of constitutional review in China can be divided into four stages: "institutional priority", "judicial review", "review of unconstitutionality", and "review of constitutionality" and that the current system of constitutional review by the Constitution and Law Committee of the National People's Congress in China is established on the basis of the political situation and legal cultural tradition in the country and has the similar institutional functions as the Constitutional Committee of the Finnish Parliament.After the speech, Professor Moanswered questions raised by the audience.